Marc-Christian Hodapp
Marc has worked as an architect and project developer for several years and ensures that the customer is the focus of the solution at Urbanistic. He is responsible for the operational business and the strategic direction of Urbanistic and is in charge of B2B and projects.
Michael Mühlhaus
Technology & Dev-Ops
Michael is responsible for technologies, interfaces and the scalability of the product. With many years of research experience at the juncture of urban planning and computer science, he understands both the user and developer perspectives. He uses this experience to ensure effective collaboration between product development, implementation and IT operations at Urbanistic.
Nils Seifert
Research & Development
Nils is responsible for the development of the product. From his years of research experience, he brings expertise in conceptualisation, prototyping and implementation of new software concepts, ensuring a short path from product idea to implementation. Nils is also responsible for the design and the UI and UX design. Together with Michael, he leads the development team.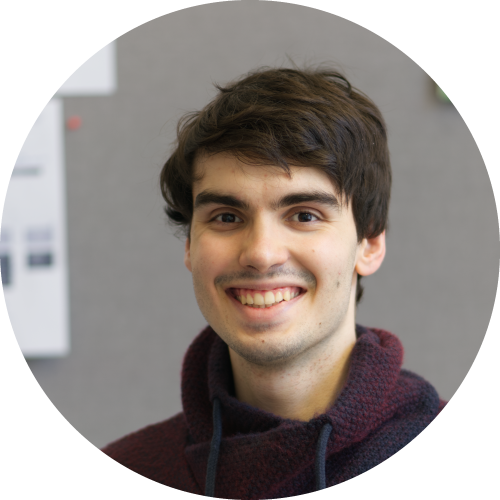 Kyryll Vasylenko
Software Engineer
Kyryll supports the team as a backend developer. In addition to his work with Urbanistic databases and APIs, Kyryll brings his games engineering experience to improve the user experience of our software across the board.
Deekshitha Bangalore
Sustainability & Research
Deekshitha is responsible for public communication at Urbanistic. She looks after the social media channels, plans (digital) trade fair appearances and is the first point of contact for our customers. As an M.Sc. ClimaDesign (TUM), she is also responsible for sustainability and climate protection studies at Urbanistic.
Seifeddine Ghanouchi
Backend Developer
Seifeddine's skills come from an amalgamation of his interest in Mathematics and his education in Computer Science. He assists the dev team as a backend developer.
Alireza Kamalidehghan
DevOps engineer
Alireza has always been fascinated with programming and Legos. He now applies his passions in implementing complex geometries with the dev team. He also studies Computer Science at the TUM to supplement his programming skills.
Felix Trost
Frontend Developer
Studying computer science at TUM, Felix started off at Urbanistic doing a university project. With his background in Games Engineering and his interest in computer graphics, he joined the frontend development team and focuses on shader development and rendering.
Ira
Security & Pawsitivity Consultant
After completing her Master's degree in Barkitecture in Greece, she moved to Munich and is responsible for the safety and mood enhancement of the team.